Activities
Announcing the Autumn 2022 SRR Conference 
Title: 

Rehabilitation Technology to Support Self-management
Date: Wednesday 9th of November
Location:

Wolfson centre, Biomedical Engineering, University of Strathclyde
Abstract submission for general papers on rehabilitation research and work in progress:
Abstract submissions will open on 01/07/2022
Abstract submission will close on 15/09/2022
Abstract outcome notification 01/10/2022
Further details for registration to be announced soon…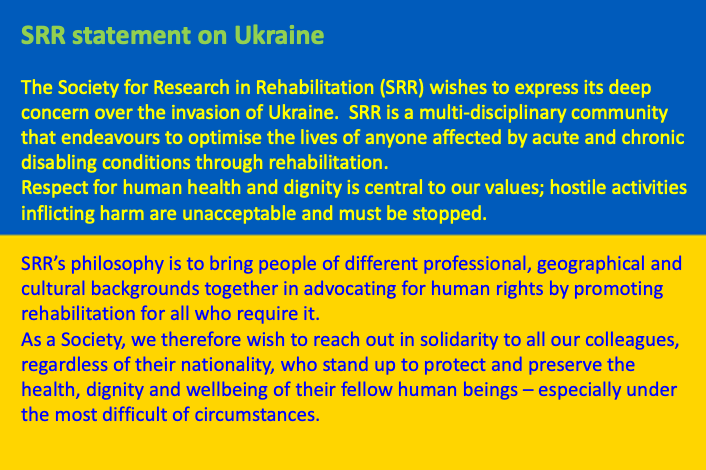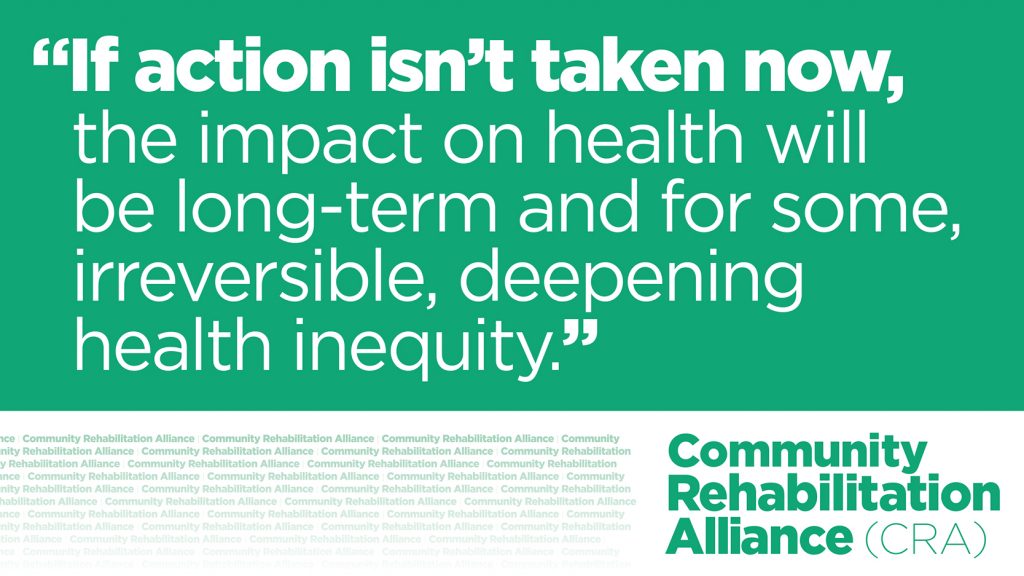 CRA Letter to Lord Kamall
The SRR is a member of the Community Rehabilitation Alliance (CRA). The alliance is a partnership of more than 50 charities and professional bodies who are all committed to improving commissioning, planning and delivery of rehabilitation. It is in this shared endeavour that we have signed this letter to Lord Kamall, clearly setting out the need for tangible measures to ensure that rehabilitation services are at the heart of developing future NHS services.
The alliance's priorities are:
to gain political commitment to delivering universal access to rehabilitation to meet needs
to improve the quality of rehabilitation through new models, better data collection, planning, commissioning and delivery of services.
The SRR expresses their thanks to Dr. Stephen Ashford and Dr. Ingrid Wilkinson for their contribution to the important work undertaken by the CRA.
Latest Posts – scroll across to view each post if viewing on a mobile
More from SRR
Verna Wright Prize
The best oral presentation and the best poster presentation during the year (over two meetings) by a paid up associate member is eligible for the Verna Wright Prize.
Read More
Become a member
Associate Membership is open to anyone with an interest in rehabilitation research. If you are interested in becoming a member, please click here for full details
Read More