Twitter feed is not available at the moment.
SRR Winter Conference 30.01.2024
Rehabilitation in life-limiting conditions: Supporting people to live well.
We are now accepting abstract submissions – deadline 20.11.2023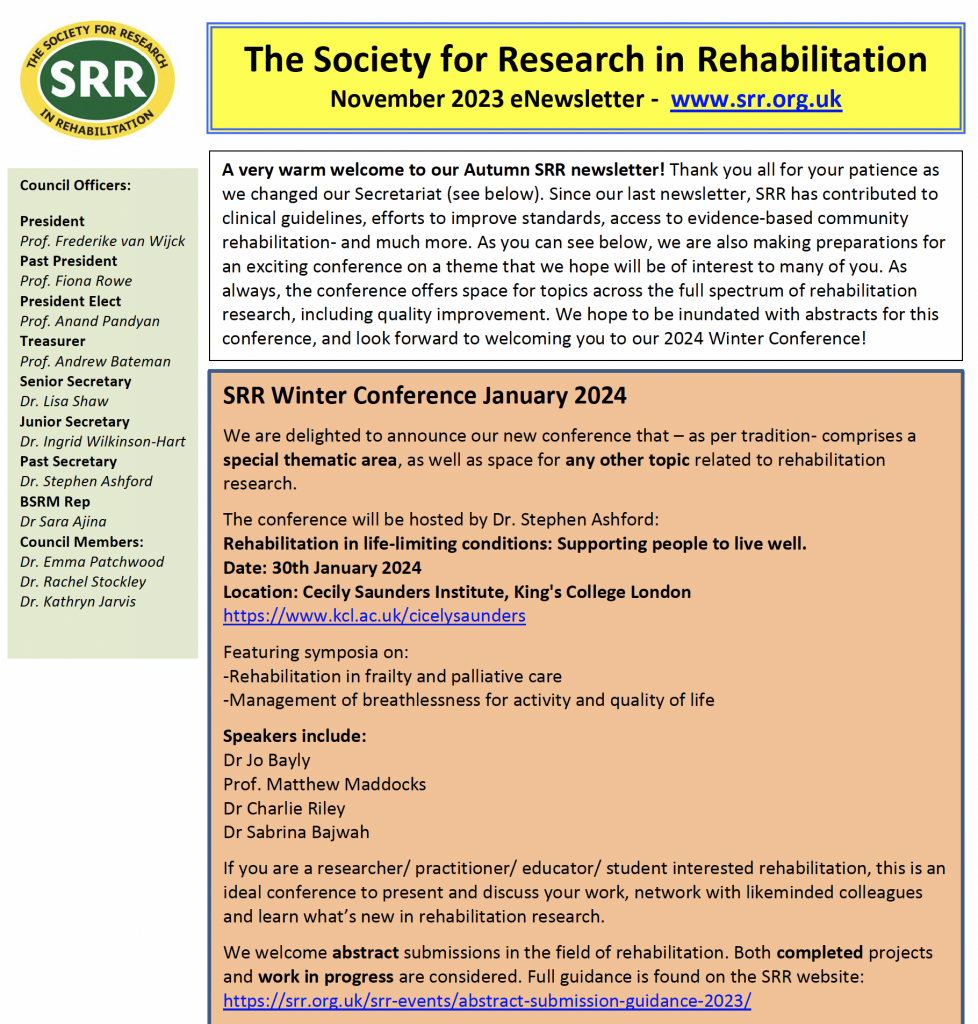 SRR Autumn 2023 Newsletter
To read the latest news from the SRR, login to the members portal to be able to view your newsletter.
"…a community rehabilitation database must be simple to use, safe, efficient and hosted centrally. Such a database should be co-designed with stakeholders to reduce data entry duplication and foster data sharing."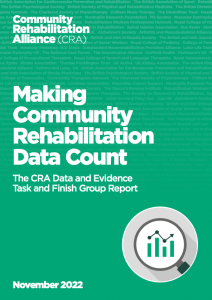 The Community Rehabilitation Data Group (supported by SRR council) used a multi-methods approach to gather insight from CRA member organisations and community rehabilitation service providers to…..
Latest Posts – scroll across to view each post if viewing on a mobile
More from SRR
Verna Wright Prize
The best oral presentation and the best poster presentation during the year (over two meetings) by a paid up associate member is eligible for the Verna Wright Prize.
Read More
Become a member
Associate Membership is open to anyone with an interest in rehabilitation research. If you are interested in becoming a member, please click here for full details
Read More